In May 2009, with cooperation and assistance from Laboratory Animal Resources, an under utilized space at the ISU College of Veterinary Medicine was transformed into the new Swine Intensive Studies Lab. Careful consideration to detail was taken during construction to meet all animal needs.
Current Configuration
The lab has fourteen identical pens. Currently animals are being housed individually. Alternative floorplans can facilitate group housing, use of gestation stalls, or farrowing crates.
Each pen measures 4.5 ft by 12 ft (1.4 m by 3.7 m). Three sides are concrete walls with metal gates opening to an alleyway at the front of the pen. A rubber mat covers the majority of the floor space. Animals are fed on a raised concrete slab at the back of the pen. Animals have free access to water via nipple placed at the front of the pen.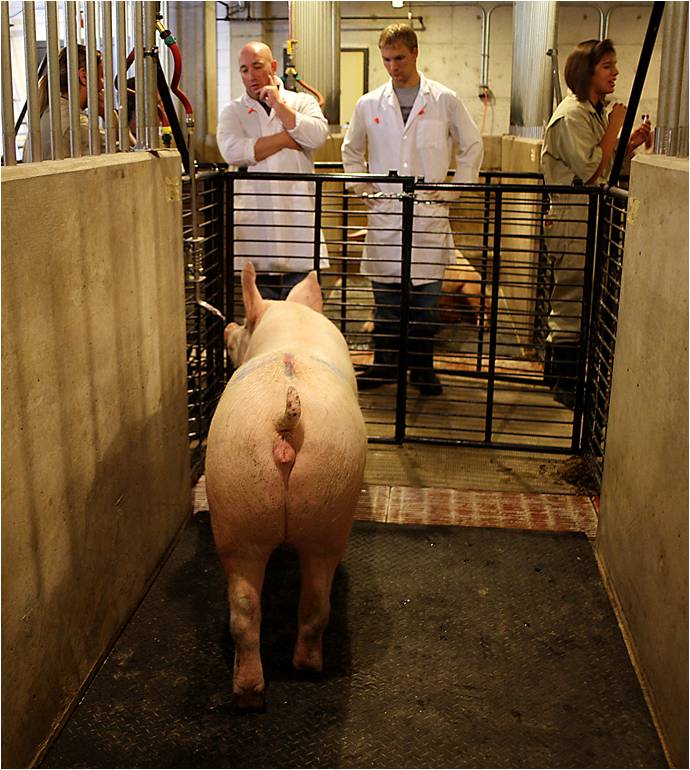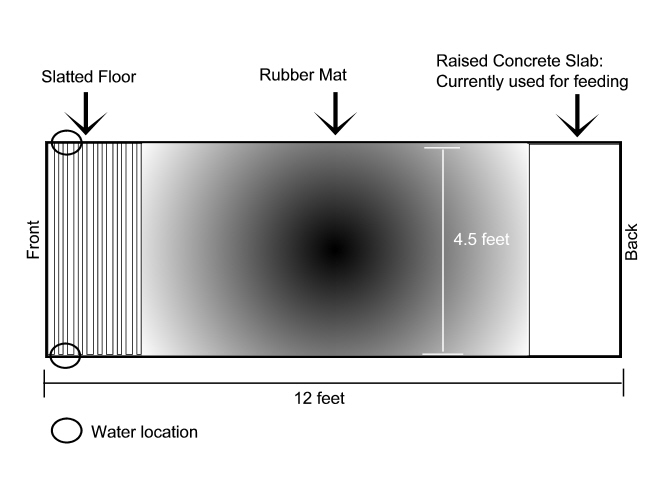 Alternate Housing Configurations
The lab is used to conduct a variety of swine research projects. The current design is easily modified to create pens that are mirror images for preference testing in individuals or groups of animals.
Individual Housing
As seen in Current Configuration
Gestation Stall Housing
Floor Plan coming soon
Farrowing Crate Housing
Floor Plan coming soon
Growing Pig Housing
Floor Plans coming soon
Boar Housing
Floor plans coming soon